CALL US TODAY +1 248-747-4048
destinations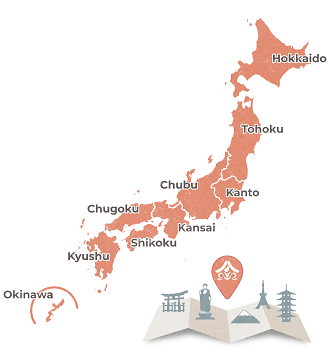 To get an idea of where you can go when you visit Japan, please take some time to browse our destinations pages. Click on any of the links below for a short description of the destination's location, history and characteristics.

Warning: Missing argument 1 for Dest::get_by_regions_and_destinations_for_nav(), called in /home/myrediscover/public_html/wp-content/themes/rtours/header.php on line 544 and defined in /home/myrediscover/public_html/wp-content/plugins/rtours/classes/Dest.php on line 26

Bathing in Japan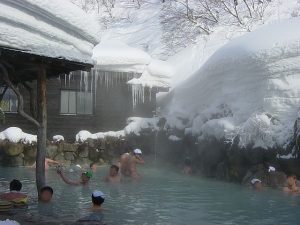 Taking a bath, rather than taking a shower, is very popular in Japan and public bathing is an important part of the Japanese culture. In Japan there are two purposes to taking a bath: cleaning your body and refreshing your mind.
The first step is cleaning your entire body and this is done outside of the bath tub. Bathers sit on stools and wash their bodies using an attached shower head and hose.
Once you have finished rinsing off all soap and shampoo, step into the bath tub for a nice, relaxing soak. The bath tub can be very hot so you may not want to stay in for long. You can go in and out of the bath as many times as you like. Although many people are used to taking showers in the morning, it is a wonderful feeling to soak in a nice hot bath and relax your muscles at the end of the day.
General Bathing Rules:
Changing Room
Take off all your clothes and put them away together with your drying towel.
Washing Your Body
When you leave the changing room and go into the bathing area, go straight toward the area with the row of stools, mirrors, shower heads, and water taps. Sit on one of the stools and rinse your body with water from the taps and the shower heads. You can use the soap, shampoo, and conditioner that may be provided. There are washbowls you can use to douse your body with water. If you use the shower head be careful not to spray the other bathers.
Washing Towel
Bathers in public baths and hot spring baths are naked; swimsuits are not allowed. Instead, bathers bring small towels that are used to cover their private areas when outside of the baths. When inside the bath, you should keep these towels out of the water (you can put them on the edge of the bath or on your head).
In the Bath
Once your body is clean and all soap and shampoo is rinsed off, you are ready to enter the bath. Before stepping into the water, it is a good idea to test the water with your foot so you have some idea of the temperature. Some hot spring water can be very hot! Enter the bath slowly and try to move as little as possible (the more you move, the more the hot spring water is stirred and the hotter the bath gets). Shared Bath at a "Ryokan" (Japanese Inn) – Japan Roads Tours If you have heart trouble or high blood pressure, do not stay in the water for more than a few minutes (please consult your doctor).Some baths are ideally located where you can gaze out over a garden, a valley, a river, the ocean, or other environment that will make the experience more fulfilling and enjoyable.
When in Doubt…
If you are unsure of what to do, just watch and try to mimic what everyone else is doing. It is a truly unique, Japanese experience and sometimes the best way to learn is to imitate.
Tattoos
Tattoos are strongly associated with yakuza or the crime syndicate. Ryokans developed a "no tattoo" policy so they could refuse service to the yakuza. Of course this is not fair but it is a policy that we cannot control and they are not willing to make exceptions. If the tattoos are small and can be hidden then a ryokan stay is possible but if they are large and cannot be hidden then it is not as easy.
Speak to your Japan Expert
We will keep perfecting your itinerary until you're completely happy and ready to book +1-248-747-4048


Why Rediscover Tours?
Japan Experts
Rediscover Tours is "People and Culture"
Slow-paced and In-depth
Varied Japanese-style Accommodations
Varied Japanese Cuisine
Rediscover Tours offers visitors a rare chance to truly get to know the Japanese people and to intimately experience the Japanese culture.