destinations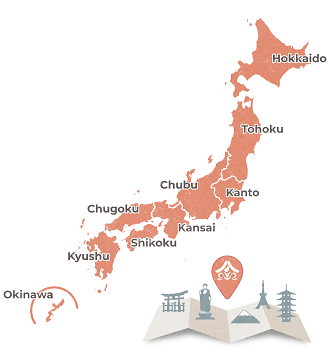 To get an idea of where you can go when you visit Japan, please take some time to browse our destinations pages. Click on any of the links below for a short description of the destination's location, history and characteristics.

Warning: Missing argument 1 for Dest::get_by_regions_and_destinations_for_nav(), called in /home/myrediscover/public_html/wp-content/themes/rtours/header.php on line 544 and defined in /home/myrediscover/public_html/wp-content/plugins/rtours/classes/Dest.php on line 26

Discover Japan in Romance
The best honeymoon is one filled with romance. While we cannot guarantee romance we can put you in locations that set the perfect mood for both of you. If food is your thing then a dinner in a Michelin starred restaurant would make a great memory. A night at a hot spring ryokan with a private open air bath, or a private villa on a beach in the southern islands,… We can combine all you need to make this trip a unique celebration.
Speak to your Japan Expert
We will keep perfecting your itinerary until you're completely happy and ready to book +1-248-747-4048


What people have to say about their Rediscover tours.
Tour Comparison Chart
| Features | Small Group | Custom | Independent | Private |
| --- | --- | --- | --- | --- |
| Guided | Yes | Yes | No | No |
| Travelers | Up to 12 | Up to 8 | Up to 4 | Up to 8 |
| Freedom/Pace | Scheduled | Flexible | Flexible | Flexible |
| Destination Choice | Predetermined | Your Choice | Your Choice | Your Choice |
| Translator | Yes | Yes | Yes | Optional |
Why Rediscover Tours?
Japan Experts
Rediscover Tours is "People and Culture"
Slow-paced and In-depth
Varied Japanese-style Accommodations
Varied Japanese Cuisine
Rediscover Tours offers visitors a rare chance to truly get to know the Japanese people and to intimately experience the Japanese culture.