CALL US TODAY +1 248-747-4048
destinations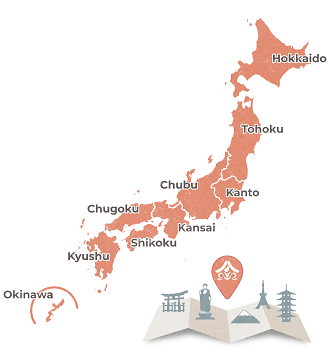 To get an idea of where you can go when you visit Japan, please take some time to browse our destinations pages. Click on any of the links below for a short description of the destination's location, history and characteristics.

Warning: Missing argument 1 for Dest::get_by_regions_and_destinations_for_nav(), called in /home/myrediscover/public_html/wp-content/themes/rtours/header.php on line 544 and defined in /home/myrediscover/public_html/wp-content/plugins/rtours/classes/Dest.php on line 26

Our team of Japan Experts
Years after years we have selected the best specialists about Japan. They have at least lived a minimum of 10 years in the country. They are here to answer all your questions and to make your tour just the way you want it.
Jeff Aasgaard
Tour Sales Director,
Jeff was born in a south suburb of Chicago named South Holland and lived in Japan for 14 years. He now lives in Commerce Township, Michigan with his wife Yoshimi, son Shota, and daughter Mina. He enjoys playing with his kids, volunteering with his daughter's marching band, cycling and training & teaching Aikido.
His suggestion in Japan: Hakone for its excellent cuisine and gorgeous hot springs.
Michiyo
Tour Arrangement Manager,
Michiyo was born in Noboribetsu, Hokkaido Prefecture though currently lives in Takarazuka, Hyogo Prefecture. Her main passions in life is traveling all around the world and enjoying their cultures.
Her favorite destinations in Japan: Shuzenji, Ishinoya and the Kii Peninsula near Mt Fuji.
Misaki
Tour Arrangement team,
Misaki Sawada was born in Osaka which is known as "the Kitchen of Japan". She now lives in the mountains that surround Osaka. Misaki graduated from Otani University. During her studies she was able to visit the USA (Seattle, Los Angeles) and Canada. Her hobbies are reading Japanese Manga and watching movies. Her favorite trip in Japan was in Kinosaki Onsen.
Noriko
Tour Arrangement team,
Noriko was born in Nagoya. During her childhood she moved around Japan following her father's office transfer. She especially liked her time in Shizuoka, facing Mt Fuji. She now lives in Minoo (in the suburb of Osaka). Noriko graduated from Hiroshima university. She's been to Malaysia, Thailand and Europe (Germany and Bulgaria). Her hobbies are hiking, reading and surfing.
Vincent
Guest Relations Supervisor,
Vincent Penez is from south France "La Provence". He graduated from the ISEG Paris Institute. Vincent lived one year in Los Angeles and another year in Barcelona. He is now enjoying life in Japan and works in the guest relations section of Japanese Guest Houses. Hobbies include football (he is a big Fan of Olympique de Marseille), cycling and hiking.
His suggestions in Japan: Miyajima and Koyasan.

His best bicycle rides in Japan:
-Osaka-Koyasan and return the next day. Distance: 240 kms in 2 days
-Kawanishi (near Osaka) - Kinosaki Onsen and return the next day; Distance: 300 kms (186 miles) in 2 days
-Kawanishi - Arashiyama - Kameoka. 123 kms (76 miles) in a day.
-Trip to Ine: 147 kms (91 miles):
-Animated Map

Juan
IT Department,
Juan is from beautiful Madrid, Spain, where he graduated from the Madrid University. Juan has traveled all across Europe and Southeast Asia, and he is currently residing in Osaka. He is studying the Japanese language and works in the IT section of Rediscover Travel. Juan's interests include computers and paddle tennis.
Speak to your Japan Expert
We will keep perfecting your itinerary until you're completely happy and ready to book +1-248-747-4048


Why Rediscover Tours?
Japan Experts
Rediscover Tours is "People and Culture"
Slow-paced and In-depth
Varied Japanese-style Accommodations
Varied Japanese Cuisine
Rediscover Tours offers visitors a rare chance to truly get to know the Japanese people and to intimately experience the Japanese culture.