destinations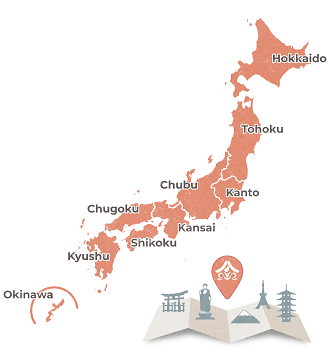 To get an idea of where you can go when you visit Japan, please take some time to browse our destinations pages. Click on any of the links below for a short description of the destination's location, history and characteristics.

Warning: Missing argument 1 for Dest::get_by_regions_and_destinations_for_nav(), called in /home/myrediscover/public_html/wp-content/themes/rtours/header.php on line 545 and defined in /home/myrediscover/public_html/wp-content/plugins/rtours/classes/Dest.php on line 26


Kinosaki
Kinosaki is located on the Sea of Japan coast in Hyogo Prefecture, in the Kansai Region of Japan.
This popular hot spring resort area surrounded by beautiful natural scenery, making it the perfect place to take a break and relax. There are many public hot spring baths to choose from, and the seafood (especially the crab) in Kinosaki is famous.
Railway connections to Osaka and Kyoto are available along the San'in Main line. Technically, Kinosaki is no longer an independent town, as it was legally merged along with other towns into the larger Toyooka City in 2005.
What to Do in Kinosaki Onsen
Enjoy the seven public bath houses (sotoyu).
Speak to your Japan Expert
We will keep perfecting your itinerary until you're completely happy and ready to book +1-248-747-4048


Tours that Visit Kinosaki:
Why Rediscover Tours?
Japan Experts
Rediscover Tours is "People and Culture"
Slow-paced and In-depth
Varied Japanese-style Accommodations
Varied Japanese Cuisine
Rediscover Tours offers visitors a rare chance to truly get to know the Japanese people and to intimately experience the Japanese culture.