CALL US TODAY +1 248-747-4048
destinations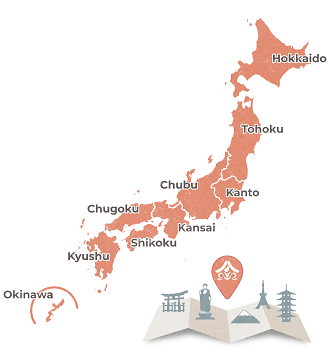 To get an idea of where you can go when you visit Japan, please take some time to browse our destinations pages. Click on any of the links below for a short description of the destination's location, history and characteristics.

Warning: Missing argument 1 for Dest::get_by_regions_and_destinations_for_nav(), called in /home/myrediscover/public_html/wp-content/themes/rtours/header.php on line 544 and defined in /home/myrediscover/public_html/wp-content/plugins/rtours/classes/Dest.php on line 26


Yunotsu Onsen
Part of the Iwami Ginzan World Heritage Site, to the west of the mining area lies the pleasantly old-fashioned onsen town of Yunotsu. Yunotsu is a hot-spring town on the Japan Sea coast, whose waters were discovered more than 1300 years ago, today the town offers a couple of public baths, several ryokan and an attractive setting for an evening or morning walk through a townscape reminiscent of past decades.

From Yunotsu Onsen we recommend you to take a trip to Iwami Ginzan Silver Mine. Iwami Ginzan Silver Mine became a UNESCO World Heritage Site in 2007. It was the biggest silver mine in Japanese history, flourishing from the 16th to the 20th century. The distinctive landscapes connected to silver mining are still well preserved today - old mining sites, miners' settlements, fortresses, transportation routes, and shipping ports. The area is now beautifully wooded, with wonderfully invigorating fresh air. Omori-cho is dotted with picturesque Shinto shrines, Buddhist temples, shops and cafes.
Speak to your Japan Expert
We will keep perfecting your itinerary until you're completely happy and ready to book +1-248-747-4048


Tours that Visit Yunotsu Onsen:
Why Rediscover Tours?
Japan Experts
Rediscover Tours is "People and Culture"
Slow-paced and In-depth
Varied Japanese-style Accommodations
Varied Japanese Cuisine
Rediscover Tours offers visitors a rare chance to truly get to know the Japanese people and to intimately experience the Japanese culture.