destinations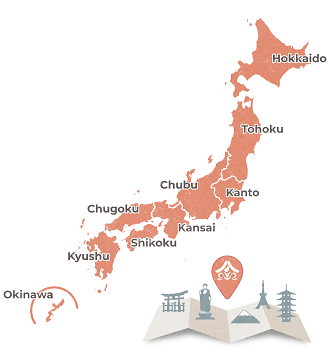 To get an idea of where you can go when you visit Japan, please take some time to browse our destinations pages. Click on any of the links below for a short description of the destination's location, history and characteristics.

Warning: Missing argument 1 for Dest::get_by_regions_and_destinations_for_nav(), called in /home/myrediscover/public_html/wp-content/themes/rtours/header.php on line 544 and defined in /home/myrediscover/public_html/wp-content/plugins/rtours/classes/Dest.php on line 26


Kawayu Onsen
Kawayu Onsen is a small hot spring town inside Akan National Park's eastern section. Akan National park is a mountainous park located in eastern Hokkaido, and the park's main attractions are its spectacular mountains, lakes, and crater lakes. The park also has a group of volcanos such as Mount Akanfuji, Mount Oakandake, and Mount Meakandake. These volcanos are located around three volcanic lakes - Lake Akanko, Lake Mashuko, and Lake Kusharoko (the largest lake in the park). Kawayu Onsen (Kawayu Hot Spring) pours into Lake Kusharoko and near Kawayu Onsen lies Mount Io which is a 510 meter active volcano. Shiretoko National Park is located on the Shiretoko Peninsula which juts out into the Sea of Okhotsk. It is said to be one of Japan's most beautiful (and largely unexplored) parks consisting of steep mountain peaks covered with lush green forests and numerous outdoor hot springs. Some of the main attractions are the five small lakes of Shiretoko-goko, and the hot spring rivers and waterfalls known as Kamuiwakka-no-taki. Sightseeing boats leave from Utoro Onsen (Utoro Hot Spring) for visitors wishing to view the peninsula's dramatic cliffs and waterfalls. The coastline of Shiretoko Peninsula is also a popular destination for visitor's wishing to view floating ice.
Speak to your Japan Expert
We will keep perfecting your itinerary until you're completely happy and ready to book +1-248-747-4048


Tours that Visit Kawayu Onsen:
Why Rediscover Tours?
Japan Experts
Rediscover Tours is "People and Culture"
Slow-paced and In-depth
Varied Japanese-style Accommodations
Varied Japanese Cuisine
Rediscover Tours offers visitors a rare chance to truly get to know the Japanese people and to intimately experience the Japanese culture.