CALL US TODAY +1 248-747-4048
destinations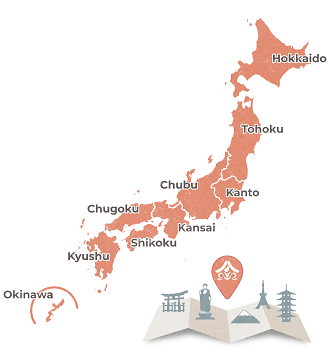 To get an idea of where you can go when you visit Japan, please take some time to browse our destinations pages. Click on any of the links below for a short description of the destination's location, history and characteristics.

Warning: Missing argument 1 for Dest::get_by_regions_and_destinations_for_nav(), called in /home/myrediscover/public_html/wp-content/themes/rtours/header.php on line 544 and defined in /home/myrediscover/public_html/wp-content/plugins/rtours/classes/Dest.php on line 26


Yufuin
Yufuin Onsen is also known as Yufuin Hot Spring and is a resort town located in Oita Prefecture on the island of Kyushu. Located in the shadows of Mt Yufudake and with an
abundant of hot spring water this town attracts millions of visitors each year. This would normally mean tightly packed hotels and inns located around a small town square but in Yufuin the gensen or hot spring sources are spread out. This means that the tourist are also spread out a bit. This simple fact means that Yufuin can maintain a small town feel that is much more relaxing than other hot spring towns. City planners have also gone to great length to insure that Yufuin does not get over developed. In fact local ordinances make it illegal to build tall buildings that might distract visitor of the natural beauty of the area.
Speak to your Japan Expert
We will keep perfecting your itinerary until you're completely happy and ready to book +1-248-747-4048


Why Rediscover Tours?
Japan Experts
Rediscover Tours is "People and Culture"
Slow-paced and In-depth
Varied Japanese-style Accommodations
Varied Japanese Cuisine
Rediscover Tours offers visitors a rare chance to truly get to know the Japanese people and to intimately experience the Japanese culture.