destinations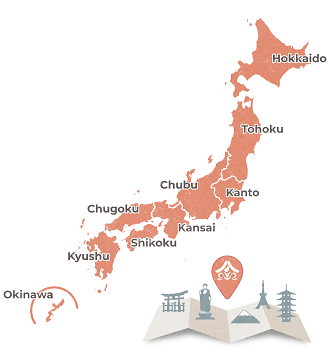 To get an idea of where you can go when you visit Japan, please take some time to browse our destinations pages. Click on any of the links below for a short description of the destination's location, history and characteristics.

Warning: Missing argument 1 for Dest::get_by_regions_and_destinations_for_nav(), called in /home/myrediscover/public_html/wp-content/themes/rtours/header.php on line 544 and defined in /home/myrediscover/public_html/wp-content/plugins/rtours/classes/Dest.php on line 26


Iya Valley
Iya Valley is one of Japan's most hidden valleys and is definitely off the beaten path. Until recently one would have to hike for days to reach the valley. This made it an ideal hide-out for criminals and samurai who lost favor with their masters. The remoteness has its advantages and disadvantages: its beauty is unspoiled, but the area has a poor transportation system.
The valley was cut by the Yoshinogawa River which offers some of Japan's best rafting, and there's a rafting company with English speaking guides.
Iya Valley is divided into two areas. West Iya is known locally as "Nishi Iya" and East Iya is known as "Higashi Iya" or "Okku Iya." There is also an area called Miyoshi.
Iya Valley's main attractions are its natural beauty and the vine bridges that span some of the gorges. The most popular one is located in West Iya and is close to the main village. The bridge is open from sun up to sun down and costs 500 yen to cross. This might seem like a lot but the maintenance of these bridges is not cheap. This bridge has been reinforced with steel cables so there is no danger of breaking.
East Iya has the more atmospheric Oku-Iya Vine Bridges. One bridge is called the husband bridge and other one is the wife bridge. They are reminiscent of what you might see in an Indian Jones movie, but are not easy to get to.
Speak to your Japan Expert
We will keep perfecting your itinerary until you're completely happy and ready to book +1-248-747-4048


Tours that Visit Iya Valley:
Why Rediscover Tours?
Japan Experts
Rediscover Tours is "People and Culture"
Slow-paced and In-depth
Varied Japanese-style Accommodations
Varied Japanese Cuisine
Rediscover Tours offers visitors a rare chance to truly get to know the Japanese people and to intimately experience the Japanese culture.