CALL US TODAY +1 248-747-4048
destinations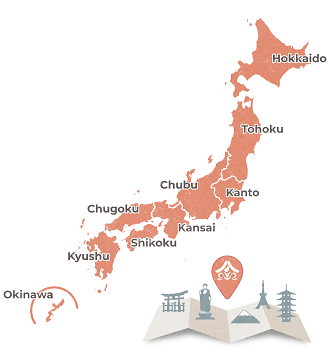 To get an idea of where you can go when you visit Japan, please take some time to browse our destinations pages. Click on any of the links below for a short description of the destination's location, history and characteristics.

Warning: Missing argument 1 for Dest::get_by_regions_and_destinations_for_nav(), called in /home/myrediscover/public_html/wp-content/themes/rtours/header.php on line 544 and defined in /home/myrediscover/public_html/wp-content/plugins/rtours/classes/Dest.php on line 26


Kobe
Kobe is the capital of Hyogo Prefecture and one of Japan's ten largest cities. Located between the sea and the Rokko mountain range, Kobe is also considered one of Japan's most attractive cities.
Kobe has been an important port city for many centuries. Its port was among the first to be opened to foreign trade in the 19th century alongside the ports of Yokohama, Nagasaki, Hakodate and Niigata.
In 1995, Kobe was hit by the Great Hanshin-Awaji Earthquake, which killed over 5,000 people and destroyed tens of thousands of buildings. Today the city is completely rebuilt, and few signs of the terrible event remain.
Kobe's most famous dish is its beef. Kobe Beef is a prized Japanese delicacy and probably the most widely-known regional specialty food in Japan. It is one of several breeds of Wagyu, or Japanese cattle, which are bred throughout the country and often associated with the area where they are raised. While Kobe Beef is probably the best known type of wagyu outside of Japan, there are many other breeds, such as Matsuzaka and Yonezawa Beef, that are equally or even more famous among Japanese gourmets.
Speak to your Japan Expert
We will keep perfecting your itinerary until you're completely happy and ready to book +1-248-747-4048


Why Rediscover Tours?
Japan Experts
Rediscover Tours is "People and Culture"
Slow-paced and In-depth
Varied Japanese-style Accommodations
Varied Japanese Cuisine
Rediscover Tours offers visitors a rare chance to truly get to know the Japanese people and to intimately experience the Japanese culture.