destinations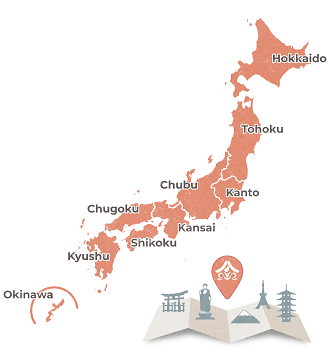 To get an idea of where you can go when you visit Japan, please take some time to browse our destinations pages. Click on any of the links below for a short description of the destination's location, history and characteristics.

Warning: Missing argument 1 for Dest::get_by_regions_and_destinations_for_nav(), called in /home/myrediscover/public_html/wp-content/themes/rtours/header.php on line 544 and defined in /home/myrediscover/public_html/wp-content/plugins/rtours/classes/Dest.php on line 26


Asama Onsen
Nagano Prefecture is often referred to as the "Roof of Japan" because it is home to the Central, Northern, and Southern Japanese Alps. It is the fourth largest prefecture in Japan with an area of 13,585 square kilometers. The capital city, Nagano, came to world attention with the 1998 Winter Olympics, and with the new Hokuriku Shinkansen line built for the occasion, it is a quick 90-minute train ride from Tokyo to Nagano. There are four national parks in the prefecture, and it is possible to enjoy outdoor activities all year round from camping and hiking in the spring, summer, and fall to snowboarding and skiing in the winter months. The Japanese Alps provide innumerable hot springs where you can relax and enjoy some of the most spectacular mountain scenery in Japan.
Speak to your Japan Expert
We will keep perfecting your itinerary until you're completely happy and ready to book +1-248-747-4048


Tours that Visit Asama Onsen:
Why Rediscover Tours?
Japan Experts
Rediscover Tours is "People and Culture"
Slow-paced and In-depth
Varied Japanese-style Accommodations
Varied Japanese Cuisine
Rediscover Tours offers visitors a rare chance to truly get to know the Japanese people and to intimately experience the Japanese culture.