destinations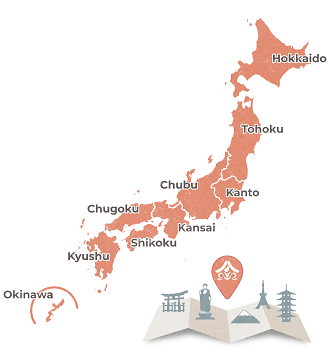 To get an idea of where you can go when you visit Japan, please take some time to browse our destinations pages. Click on any of the links below for a short description of the destination's location, history and characteristics.

Warning: Missing argument 1 for Dest::get_by_regions_and_destinations_for_nav(), called in /home/myrediscover/public_html/wp-content/themes/rtours/header.php on line 544 and defined in /home/myrediscover/public_html/wp-content/plugins/rtours/classes/Dest.php on line 26


Matsue
Matsue is the capital of Shimane Prefecture, in the Chugoku Region of Japan.
This city sits on the edge of Lake Shinji, and is know as the 'water city'. It is home to one of the oldest and most important Shinto Shrines in Japan, Izumo Taisha. Since Matsue was once a castle town, Matsue Castle, or 'black castle' as it is nicknamed, is also an important landmarks. It is one of the few remaining feudal period castles in Japan (most are reconstructions in concrete).
Matsue is also famous for its former resident, writer and scholar Lafcadio Hearn (Japanese name Koizumi Yakumo), who once lived and taught there. There is a museum about his life and time in Japan, and his old house has also been preserved.
Speak to your Japan Expert
We will keep perfecting your itinerary until you're completely happy and ready to book +1-248-747-4048


Why Rediscover Tours?
Japan Experts
Rediscover Tours is "People and Culture"
Slow-paced and In-depth
Varied Japanese-style Accommodations
Varied Japanese Cuisine
Rediscover Tours offers visitors a rare chance to truly get to know the Japanese people and to intimately experience the Japanese culture.