CALL US TODAY +1 248-747-4048
destinations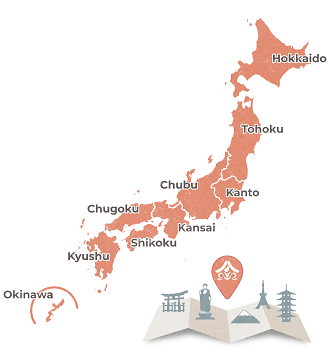 To get an idea of where you can go when you visit Japan, please take some time to browse our destinations pages. Click on any of the links below for a short description of the destination's location, history and characteristics.

Warning: Missing argument 1 for Dest::get_by_regions_and_destinations_for_nav(), called in /home/myrediscover/public_html/wp-content/themes/rtours/header.php on line 544 and defined in /home/myrediscover/public_html/wp-content/plugins/rtours/classes/Dest.php on line 26


Discover Okinawa Main Island
Okinawa Main Island
Okinawa Main Island was the center of the former Ryukyu Kingdom. Okinawa Main Island is by far the largest and most populated island in Okinawa Prefecture and the regional transportation hub. The prefectural capital Naha and most of the US military bases are located on Okinawa Honto.
While much of the central part of Okinawa Honto is urbanized, the southern tip of the island is less densely populated, and the northernmost Yambaru area remains mainly covered by forested hills and small fishing and farming villages.
What to Do in Okinawa Main Island

Churaumi Aquarium, Japan's best aquarium with a huge tank
War Memorials, Peace Park and other war related sites.
Enjoy beautiful Beaches
Snorkeling or Scuba Diving
Prefectural Museum
Nakagusuku Castle
Hedo Misaki



Speak to your Japan Expert
We will keep perfecting your itinerary until you're completely happy and ready to book +1-248-747-4048


Tours that Visit Okinawa Main Island:
Why Rediscover Tours?
Japan Experts
Rediscover Tours is "People and Culture"
Slow-paced and In-depth
Varied Japanese-style Accommodations
Varied Japanese Cuisine
Rediscover Tours offers visitors a rare chance to truly get to know the Japanese people and to intimately experience the Japanese culture.