CALL US TODAY +1 248-747-4048
destinations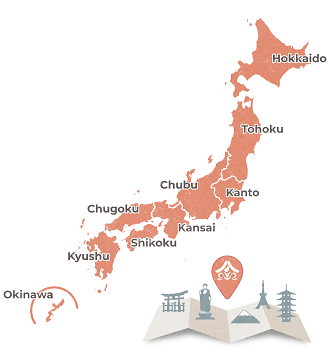 To get an idea of where you can go when you visit Japan, please take some time to browse our destinations pages. Click on any of the links below for a short description of the destination's location, history and characteristics.

Warning: Missing argument 1 for Dest::get_by_regions_and_destinations_for_nav(), called in /home/myrediscover/public_html/wp-content/themes/rtours/header.php on line 544 and defined in /home/myrediscover/public_html/wp-content/plugins/rtours/classes/Dest.php on line 26


Himeji
The city of Himeji and its surroundings will show you yet another side of the rich Japanese culture and history: an insight into the Japanese feudal age.
Himeji is mostly famous for its castle. A UNESCO World Heritage site since 1993, the 'White Heron castle', as it is called, is truly one of the best preserved feudal castles in Japan and certainly one of the main sights in the Kansai area.
However famous the castle may be, Himeji offers a lot of other treasures, less explored by the masses. One of these is the temple complex Mount Shosha. Its beautiful setting and spiritual atmosphere made it to become one of the main locations for the film 'The Last Samurai'.
Himeji makes a nice day trip from either Osaka or Kyoto.
Speak to your Japan Expert
We will keep perfecting your itinerary until you're completely happy and ready to book +1-248-747-4048


Why Rediscover Tours?
Japan Experts
Rediscover Tours is "People and Culture"
Slow-paced and In-depth
Varied Japanese-style Accommodations
Varied Japanese Cuisine
Rediscover Tours offers visitors a rare chance to truly get to know the Japanese people and to intimately experience the Japanese culture.