destinations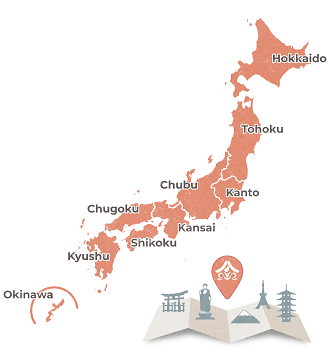 To get an idea of where you can go when you visit Japan, please take some time to browse our destinations pages. Click on any of the links below for a short description of the destination's location, history and characteristics.

Warning: Missing argument 1 for Dest::get_by_regions_and_destinations_for_nav(), called in /home/myrediscover/public_html/wp-content/themes/rtours/header.php on line 544 and defined in /home/myrediscover/public_html/wp-content/plugins/rtours/classes/Dest.php on line 26


Ginzan Onsen
Ginzan Onsen is a well-known hot spring town in the mountains of Yamagata Prefecture. The area originally developed around a silver mine; however, these days it is better known as one of Japan's prettiest onsen towns with historic ryokan lined up along the river. Ginzan Onsen's traditionally styled ryokan occupy beautiful three and four story wooden buildings that, with their exposed woodwork and white plaster walls, evoke nostalgic feelings of a bygone era. There is one exception, however, in the Fujiya ryokan at the center of town, which was recently rebuilt by famous modern architect Kuma Kengo.
Speak to your Japan Expert
We will keep perfecting your itinerary until you're completely happy and ready to book +1-248-747-4048


Tours that Visit Ginzan Onsen:
Why Rediscover Tours?
Japan Experts
Rediscover Tours is "People and Culture"
Slow-paced and In-depth
Varied Japanese-style Accommodations
Varied Japanese Cuisine
Rediscover Tours offers visitors a rare chance to truly get to know the Japanese people and to intimately experience the Japanese culture.