destinations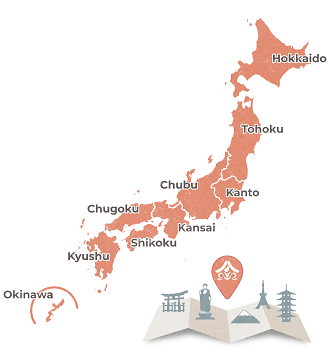 To get an idea of where you can go when you visit Japan, please take some time to browse our destinations pages. Click on any of the links below for a short description of the destination's location, history and characteristics.

Warning: Missing argument 1 for Dest::get_by_regions_and_destinations_for_nav(), called in /home/myrediscover/public_html/wp-content/themes/rtours/header.php on line 544 and defined in /home/myrediscover/public_html/wp-content/plugins/rtours/classes/Dest.php on line 26


What is a Private Group Tour?
Our Private Tours are designed to give you the convenience of a group tour with the freedom and privacy of independent travel. The tour will begin on any day you choose and will only include people you know and are traveling with. The per person rate for the tour will be determined by how many people are in your group. Please see each tour for more detailed information. The number of tours given in one month is limited.
Popular Private Tour Experiences
Tour Comparison Chart
| Features | Small Group | Custom | Independent | Private |
| --- | --- | --- | --- | --- |
| Guided | Yes | Yes | No | No |
| Travelers | Up to 12 | Up to 8 | Up to 4 | Up to 8 |
| Freedom/Pace | Scheduled | Flexible | Flexible | Flexible |
| Destination Choice | Predetermined | Your Choice | Your Choice | Your Choice |
| Translator | Yes | Yes | Yes | Optional |
Why Rediscover Tours?
Japan Experts
Rediscover Tours is "People and Culture"
Slow-paced and In-depth
Varied Japanese-style Accommodations
Varied Japanese Cuisine
Rediscover Tours offers visitors a rare chance to truly get to know the Japanese people and to intimately experience the Japanese culture.