destinations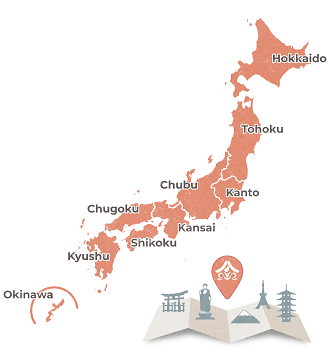 To get an idea of where you can go when you visit Japan, please take some time to browse our destinations pages. Click on any of the links below for a short description of the destination's location, history and characteristics.

Warning: Missing argument 1 for Dest::get_by_regions_and_destinations_for_nav(), called in /home/myrediscover/public_html/wp-content/themes/rtours/header.php on line 545 and defined in /home/myrediscover/public_html/wp-content/plugins/rtours/classes/Dest.php on line 26

Custom and Small Group Tours to Japan that Fit Your Travel Style
Our Japan travel experts will work with you to create your ideal trip in Japan no matter if this is your first trip, your tenth trip or you live in Japan. Rediscover Tours is there for you. Call us at +1-248-747-4048 (EST) or fill out our Contact Form to start planning your experience.
Tradition.
Culture.
Service.
Experience.
Your trip is important and you deserve to work with a knowledgeable Japan specialist who will listen to you and suggest an itinerary that suit your individual travel style.
What people have to say about their Rediscover tours.
Why Rediscover Tours?
Japan Experts
Rediscover Tours is "People and Culture"
Slow-paced and In-depth
Varied Japanese-style Accommodations
Varied Japanese Cuisine
Rediscover Tours offers visitors a rare chance to truly get to know the Japanese people and to intimately experience the Japanese culture.